The Beginning
who? – when? – how? – why?
I visited Haiti for the first time in 1980 with the intention of enjoying a Caribbean Christmas-holiday with sun, sand, and Haitian Cadence music. While in Haiti, I was touched by the living conditions of people there, and could not continue my tourist vacation with a good conscience while witness to such abject poverty. I had to do something to help. But what?
Based on the old idea of giving a fishing line instead of fish, I made several attempts at helping. My first bright idea was to give some poor families manual sowing machines and a stock of cloth, needles etc. to enable them to sew and sell clothes. So the next year (December 1981) I went back to Haiti armed with $6,800, partly collected from nine friends as well as my own contribution. I was introduced to the director of a German-run development organization in Haiti named Mr. Miot Jean-Francois, who helped me to buy sewing machines and the necessary materials to start a small sewing business. I also bought a stack of mattresses for an orphanage where the children were sleeping on the floor.
Miot became my friend and teacher in "Haitian development matters". We gave 12 of the 13 machines to self-help groups we selected together. The groups used the machines for many years and the families had a new income. One machine I insisted, however, to give to a poor family I had met. This machine was sold a few months later for some urgent need by the family, as I found out during my third trip to Haiti in July 1982. This was a lesson that a good solution does not necessarily fit every problem (or family).
After many more attempts at self-help initiatives; a garbage truck for the city of Port-du-Paix, brick making, traditional bread making ovens, etc., I realized that the predominant worry of poor Haitians was the future of their children. Many of their children were undernourished and lacked a minimum of health-care. They also lacked good schools and guided stimulation for adequate cognitive development. This was made clear to me in 1982 in a meeting with the villagers of Ste Suzanne, a mountain village in the North of Haiti. Following that meeting, I decided to follow the wishes of the community and open a kindergarten in that village.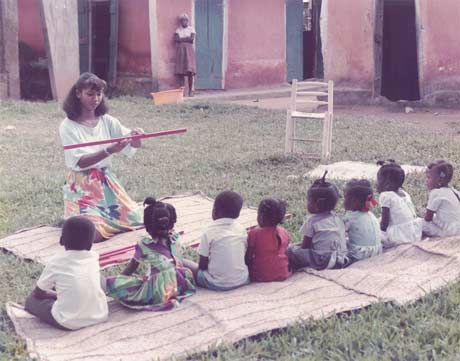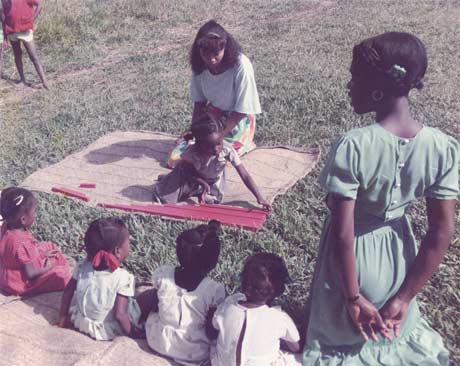 In 1983 Carol Guy-James, a Montessori teacher from Trinidad, visited the Kinder­garten in St Suzanne. Shocked by the teacher-centered method of teaching and the repetitive rote learning by the children, Carol persuaded me to host a seminar for teachers to introduce the Montessori method of education as a child-centered approach.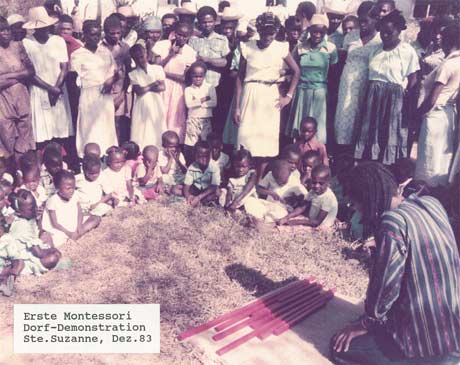 This seminar was the start of a long term commitment of training teachers and assisting them to open their own Montessori schools.