News from Liancourt since June/July 2013:
775 children will already receive a higher quality of education this academic year.
31 teachers benefit from the teacher training facilities since it was inaugurated in December 2012. The group consists of student-teachers who are pursuing the Diploma course, as well as a certificate course. Attending teachers came from: Gonaives, Leogane, Jacmel, Kenscoff, Tabarre, and Marchand Dessalines. When schools resume in September 2013, after the summer vacation, these teachers will go back to their respective towns to teach. This means that 775 children will already receive a higher quality of education due to the training of their teachers.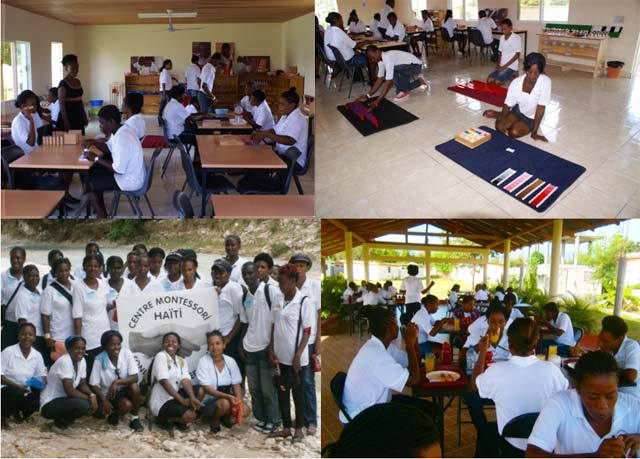 We still have a list of things to do to complete the building in it's entirety. Two of the dorms are now complete. Two are unfinished on the inside. One of them is liveable but has no ceiling or tiles on the floor. We also have to install toilets for the two Dorms. We have no electrical installation in the office and no lights in the cafeteria. We are in the process of putting in a walking path to solve the problem of dirt that filters into the dorms, classrooms and cafeteria.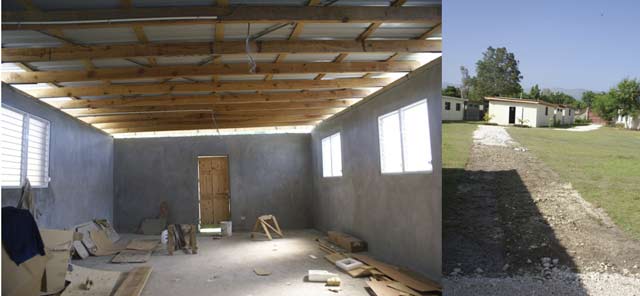 First ready-to use dormitory and Montessori workroom in the training center of the Peter-Hesse-foundation in Haiti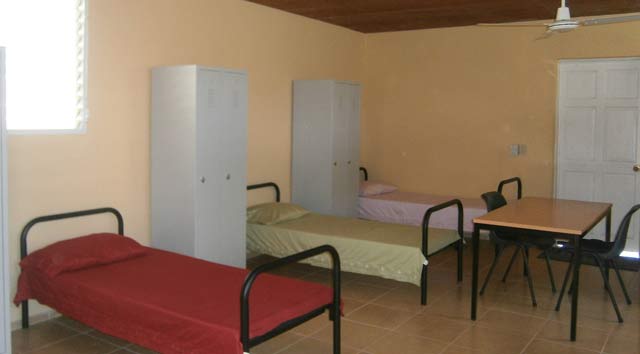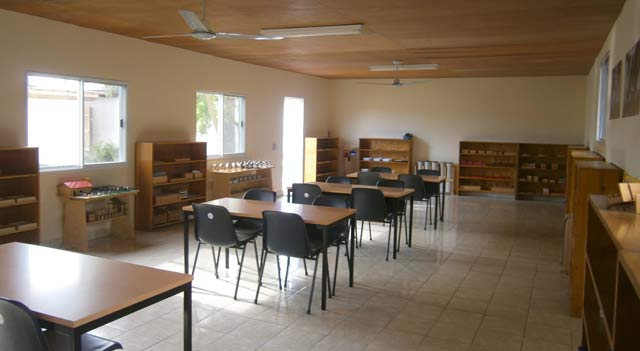 Now almost all our accumulated funds are being used for building this vital part of our Haitian Montessori project. We hope to be able to restart our teacher-training in Liancourt as soon as additional funds will become available.