News from the Peter-Hesse-Foundation
Carols report – December 2022
Peter-Hesse-Foundation Montessori Activities in 2022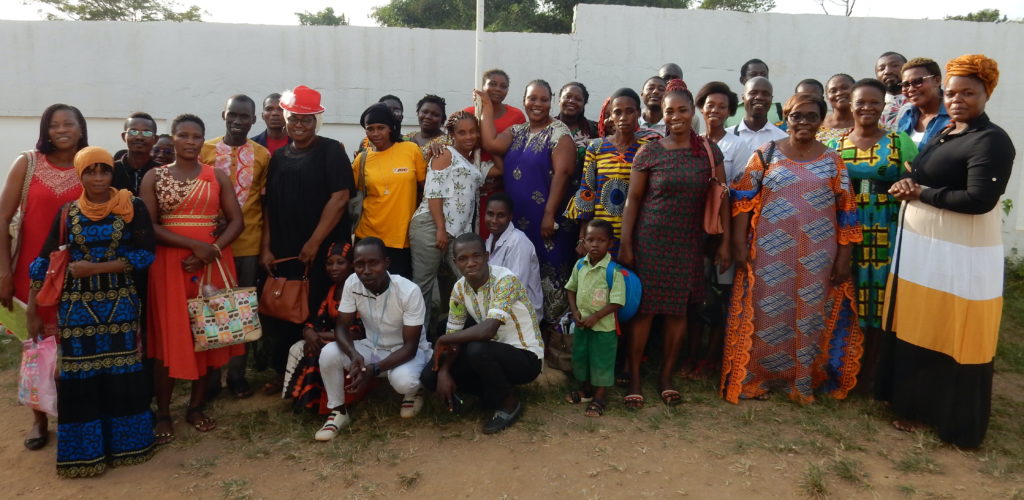 Although the year 2022 brought an unparalleled set of events; the COVID19 pandemic, the Russian invasion of Ukraine, and side effects of Global Warming, most of us still managed to do positive things.
Despite the difficult circumstances, the Peter-Hesse-Foundation continued our Montessori activities in Senegal, Ivory Coast, Mali and Haiti. We provided books and Montessori materials to existing schools, and assisted the opening of two more Montessori schools in Ivory Coast. And we made preparations for opening another new school in Mali.
We started our first teacher training course in Senegal, with a trainer from our own program in Haiti.
For the first time, we will provide the theoretical and Montessori philosophy sessions online. Demonstration of didactical materials, practice using the materials and teaching practice in a Montessori school will take place in person.
We also authored and translated a Montessori workbook for student-teachers in Bambara, the most widely spoken language of Mali. During colonisation, French became the official language used in government and formal education in Mali. However, only 21% of the population speak French and almost all people who speak French in Mali speak it as a second language. Having these teacher handbooks in Bambara opens the learning experience to a much larger portion of the population.
Unfortunately, the gang violence in Haiti prevented most schools from functioning for the year. Some schools in isolated villages were able to open part time. Despite the horrendous situation there, we still managed to send books and classroom materials to some schools when there was a lull in the shooting and burning of tires on the streets.
We jumped over all the unexpected hurdles of 2022 and did our best for children in the countries where we are active. We believe in investing in children as a way of changing the world for future generations.
Montessori education represents that hope.
To change anything, we have to start with ourselves.
We hope you are inspired to make a difference in 2023.
African saying, "If everyone puts a teaspoon of water, we can fill the bucket."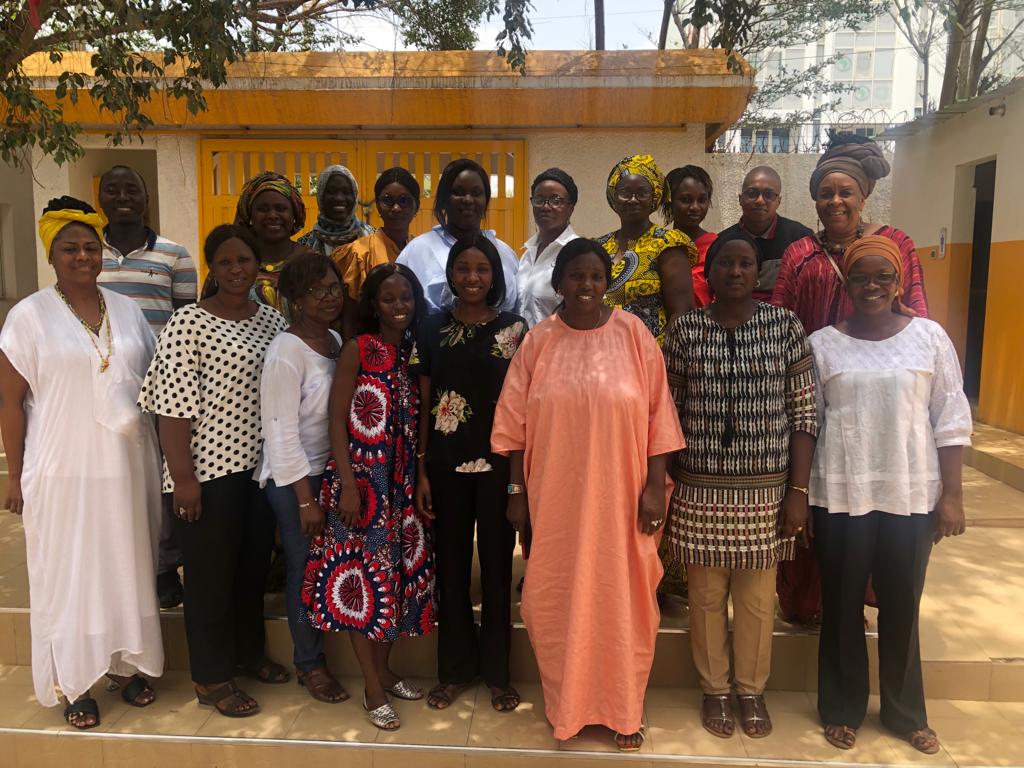 OCTOBER 2022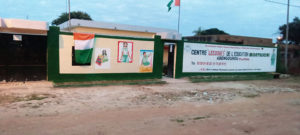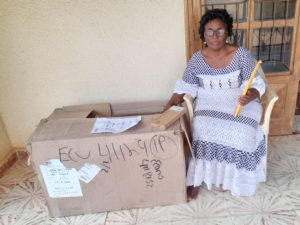 left: "Les Plume", new school in Abengourou.
middle: One of the schools opening a box of Montes­sori material sent by the Peter Hesse Foundation.
The school year has started. Two new schools opened this year in Abengourou, Ivory Coast with teachers who have graduated the Foundation's Montessori training course. This brings the number of Montessori schools in Abengourou to five. The Foundation delivered two boxes measuring 91.44 x 91.44 x 55,88 each, with materials and books to the schools. All five schools are open and serving children from their community.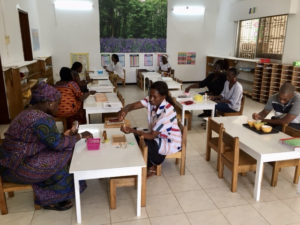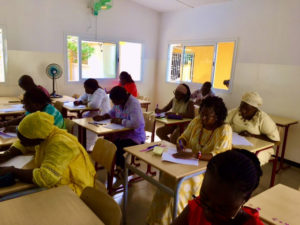 left: Students practice with the Montessori materials.
middle: Students sitting their first exam.
In Senegal the first teacher training course has started. One of our teacher trainers from Haiti, Heliana Charles, is in Senegal to conduct the practical part of training program. The theoretical and Montessori philosophy sessions will be done online. Carol Guy-James Barratt visited the training and conducted intermediate exams. If all goes as scheduled, the final exams will take place in June 2023. Carol also worked with the school to upgrade the Montessori classroom environment for the children and install all the materials.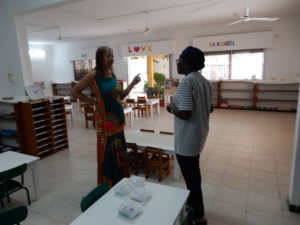 While in Senegal, Uzany Tshombe from Mali visited the Montessori school in Dakar. We were able to discuss the launching of the second Montessori school in Mali as well as training teachers. Teacher training should begin during the summer vacation of 2023.
Unfortunately, schools could not open in Haiti. Conditions there are going from bad to worse. Violent protests in the streets. Water shortage, fuel shortage, and now a cholera outbreak. How much suffering can people take? People are dying from gang violence, kidnapping and hunger. The Foundation sent some food supplies to Haiti, but they have not been delivered. Transport of goods and people is almost at a standstill because of the lack of fuel.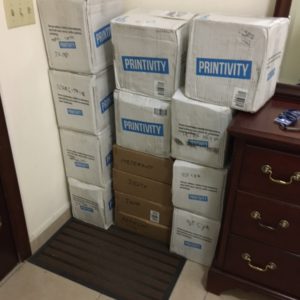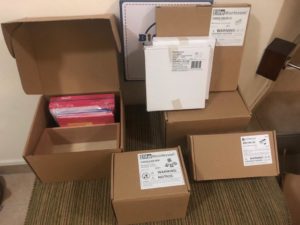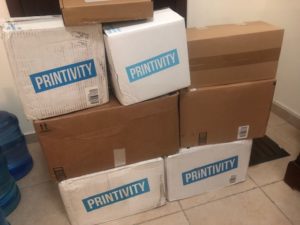 AUGUST 2022
SENEGAL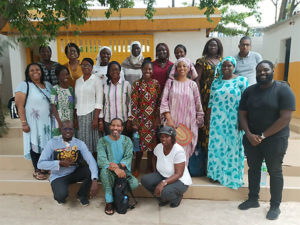 The teacher training program was launched in Senegal on July 2022 is ongoing. The training is comprised of two 3 month periods of practical training over two summers and an online segment. The President of AMI USA Dr. Ayize Sabater dropped in to visit and witness the teacher training programme. He was very pleased with what he saw and learned about our training.
IVORY COAST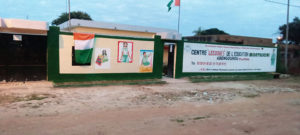 This year there will be a new school in Abengourou, Ivory Coast, an initiative of one of the students who attended our Montessori teacher training course there.
HAITI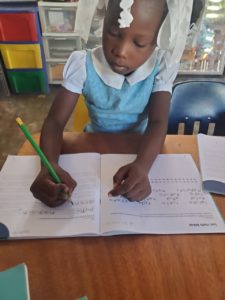 The Montessori schools in Haiti are also preparing to Open in September "si Dieu vlé" as the Haitians say, meaning If God wills it. One of the first sayings I learnt in Haiti because Haitians say it so much. To Them, tomorrow is not promised.





MALI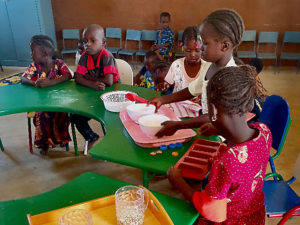 Schools in Mali will open on 3 October. We are in the process of setting up a new school, and hope to open in October if God will it. The school in the village of Tidianbougou which opened last year will also open in October.
END OF SCHOOL YEAR 2022
We are in the midst of planning teacher training, ordering and shipping Montessori materials to schools in Haiti, Senegal and Ivory Coast. This year we have printed and distributed 1,620 books to our Montessori partner schools. This number will increase next year, since we could not reach many of our partner schools in Haiti because of the insecurity situation.
Our latest work has just arrived from the printer. This is a workbook for students in Mali who are studying to be Montessori teachers. The workbook has been translated from French into Bambara/Bamanakan, the most widely spoken indigenous language of Mali.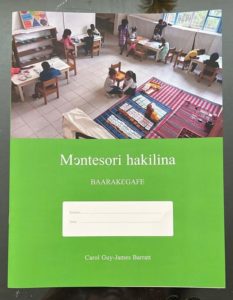 During colonisation French became the official language used in government and formal education in Mali. However, only 21% of the population speak French and almost all people who speak French in Mali speak it as a second language. Having books in Bambara/Bamanakan opens the learning experience to a much larger portion of the population. The workbook will not only be used for training Montessori teachers, but will also be a part of the "Bambara Electronic Library".
The goal of this project is to strengthen the Bambarophone literate environment by creating an online library of Bambara literature. This will allow a wide audience easy access to literature in Bambara and, in effect, will help in the archiving and conservation of Mali's cultural heritage.
Visit to Senegal and Ivory Coast
27 February 2022 – 20 March 2022
Covid has changed the way we function in both negative and positive ways. During my visit to Senegal to plan a training course there, I decided to start online classes for the theoretical section of our Montessori teacher training program. This turned out to be a very positive move, since we will be able to include more teacher trainees in the program.
Montessori preschool, Dakar Senegal
I also visited a school in Dialaw, two hours North of Dakar in Senegal. Teachers there will also benefit from the online training and are eager to join. The school in Dialaw opened in 2015, and has educational values similar to Montessori. They practice environmental stewardship, and their school building is made with bags of sand on a foundation of tires filled with rocks. The roof is also made of natural materials. We welcome their teachers to our training.
Schools in Abengourou, Ivory Coast
One of the children who enrolled in the first Montessori preschool funded by the Peter Hesse Foundation in 2008 came to visit me. She is now 15. Many young girls would have been married or had children by that age and dropped out of school. I am happy that she is unmarried and is still in school.