Peter-Hesse-Foundation reports on the day after the killing of the President of Haiti
Haiti's children are once again traumatised as months of escalating political instability and gang violence resulted in the assassination of Haiti's president on Wednesday 7 July, at 1 am.
Families are once again cowering in their houses, afraid of what would come next. Worried that the armed gangs who have been launching attacks in multiple Port-au-Prince neighbourhoods, killing civilians and burning houses and kidnapping for ransom would take over. Fortunately schools are on summer break and children are at home or in the country side where thousands of people have fled seeking shelter with host families or settled in informal shelters.
But this is not the time to give up.
The Peter Hesse Foundation yearly has over 4000 preschool children under our Montessori umbrella. We certainly intend to continue to offer hope to those children in the most critical age where experiences shape a child's capacity to learn, to get along with others, and to respond to daily stresses and challenges.
New information – 7 July:
Haiti President Jovenel Moise assassinated
Unidentified heavily armed individuals attacked the private
residence of President Moise overnight and shot him dead,
interim PM says.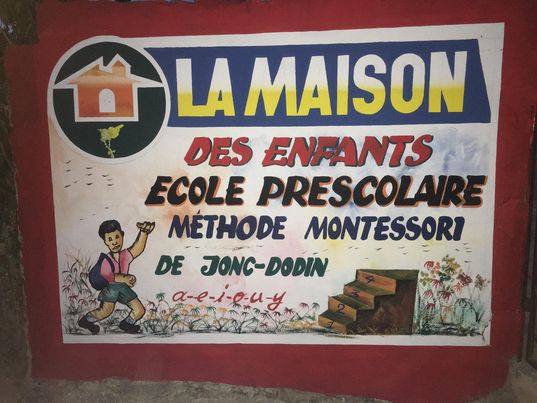 Haiti, April 2021
The Peter Hesse Foundation is pleased to announce that the new school in Jonc-Dodin in the South of Haiti is ready to open its doors. This is wonderful news during a very tough time in Haiti. We are focusing on the positive this year, despite the dire problems Haiti is going through. When the country is in crisis, children suffer the most. The Peter Hesse Foundation is continuing its quest to help transform the lives of children in need through education. Without access to education, children living in dangerous conditions are unable to overcome their own situations.
Education can help these children learn skills to secure a more promising future. In the last 35 years, the Foundation has provided better education and hope for a better life to over 600,000 of Haïti's poorest children. We have assured the quality of education those children recieve by training teachers to an international standard. Over 1,500 teachers have attended our teacher training courses. This not only helps children, but also provides teachers with jobs as well. With your help we would like to continue our work of transforming the lives of children.
Preparations
The Foundation will help to establish another school in Haiti this coming school years in October 2021. A building in Jonc-Dobin d'Aquin is current being renovated for this new school.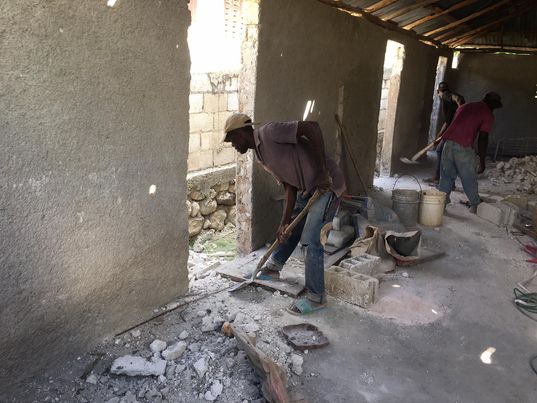 The school will be run by Marc-Talli Charles, who as a child attended the Montessori school run by her mother. Her mother attended the Foundation's teacher training program and was assisted by the Foundation to open her own school. Marc-Talie is following in her mother's footsteps.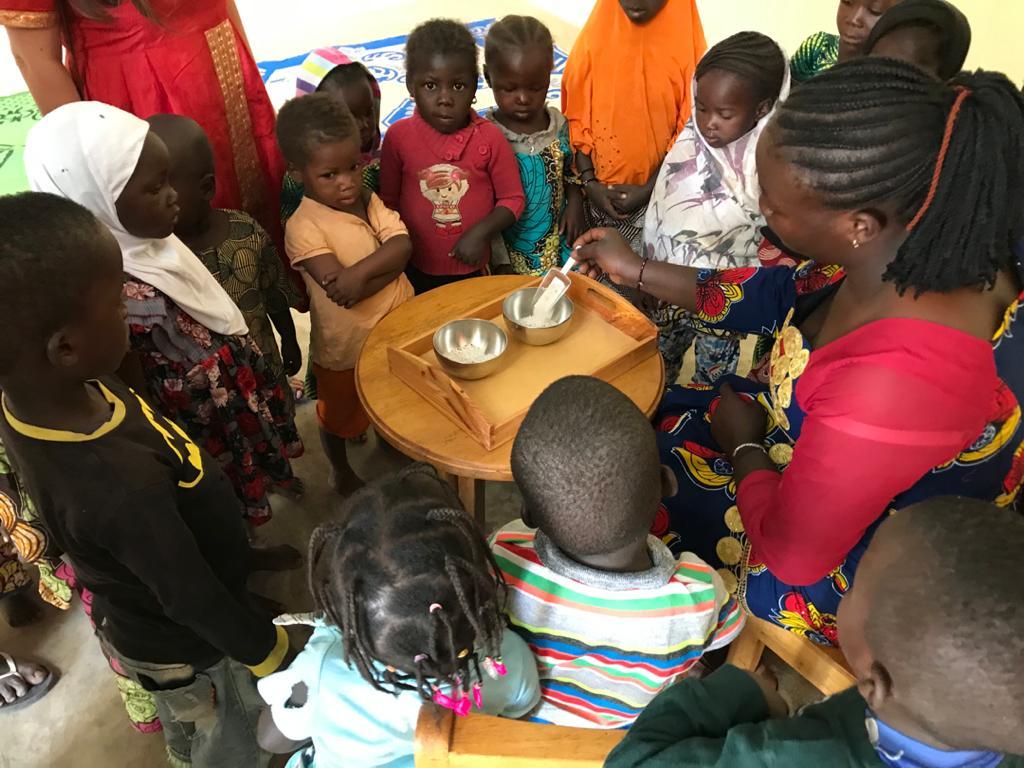 Preparations are also being made in Mali to create a Montessori school in the village of Tidianbougou. The village elders have acquired a building, and the Montessori teacher from that town who trained in our training in Ivory Coast is currently working with two assistants to create the Montessori environment. Furniture and Montessori materials will be supplied after Carol Guy-James Barratt visits the project later this year.