In makeshift classrooms made from plywood and plastic sheeting our teachers were able to finish the school year at the end of July 2010 in all project preschools destroyed by the January earthquake – here photos from Jacmel and Léogane, taken by Carol Guy-James Barratt during her recent trip to Haiti: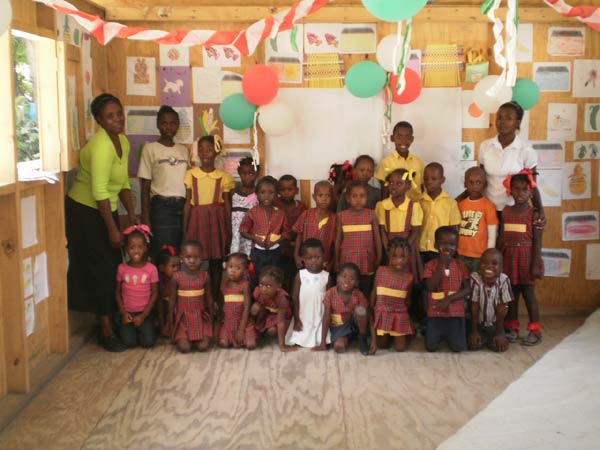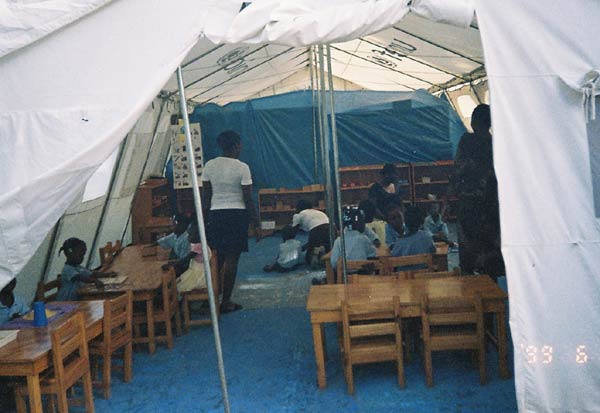 We continue working on an improved permanent solution to restart Montessori teacher training. We have identified land in Liancourt (below), where the new center will be built. Progress is slow due to bureaucratic and construction constraints in Haiti.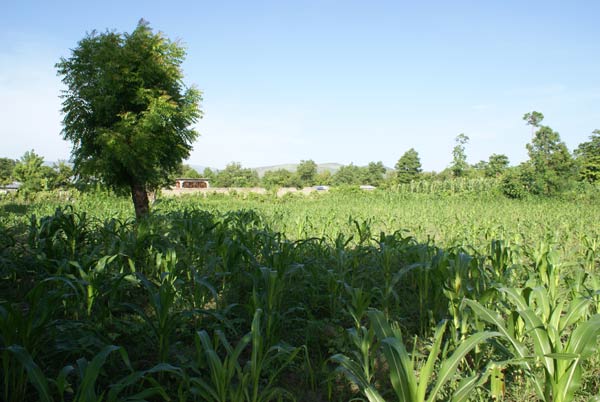 The center will house 40 student teachers from different parts of Haiti and will help to solve the problem of decentralization that will in turn benefit children in different parts of the country when the trained teachers return to their villages and towns. The training center will also enroll students from the surrounding areas who will not live in the center's dormitories. After their studies, successful students with limited economic resources will be financially supported by the Peter-Hesse-Foundation to open their own schools.
In Jacmel our "mobile" teacher training continues – in a tent, to allow student teachers there to catch up with the course work that they missed after the earthquake.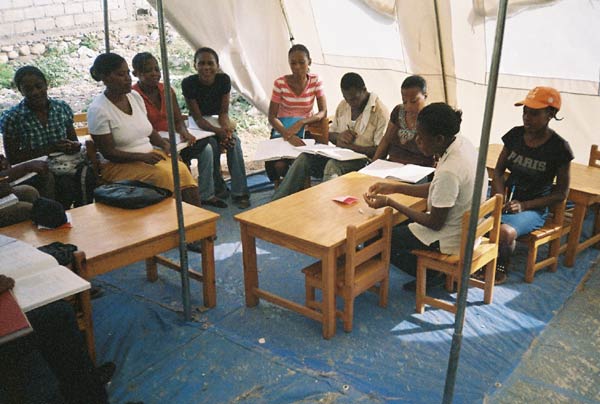 Unfortunately the 41 student teachers enrolled at the main center that was destroyed in Port-au-Prince do not have that opportunity at this time. Preparations for the permanent solution in Liancourt are under way since our team-visit in February 2010.
The Peter-Hesse-Foundation values teacher training as an important component that will determine the success of Haiti's future generation. Considering that 57 % of teachers in Haiti have less than high-school-level education, and only 0.9% have any kind of teaching diploma, shows the gravity of the situation.
Peter Hesse, 10 August 2010